When it's time to purchase a new grill, you may just want to head straight to the store and find one as soon as possible.
However, there are better times of the year to buy a new grill. Knowing the best time to treat yourself to a new grill is crucial if you want to enjoy outdoor cooking in the next year.
Whether that is in time for spring or the scorching summer months, you need to consider what time you should start your search.
New BBQs do not come out every day or every week for that matter. It's worth considering an optimum time of the year when the best selection of grills are available including the latest models.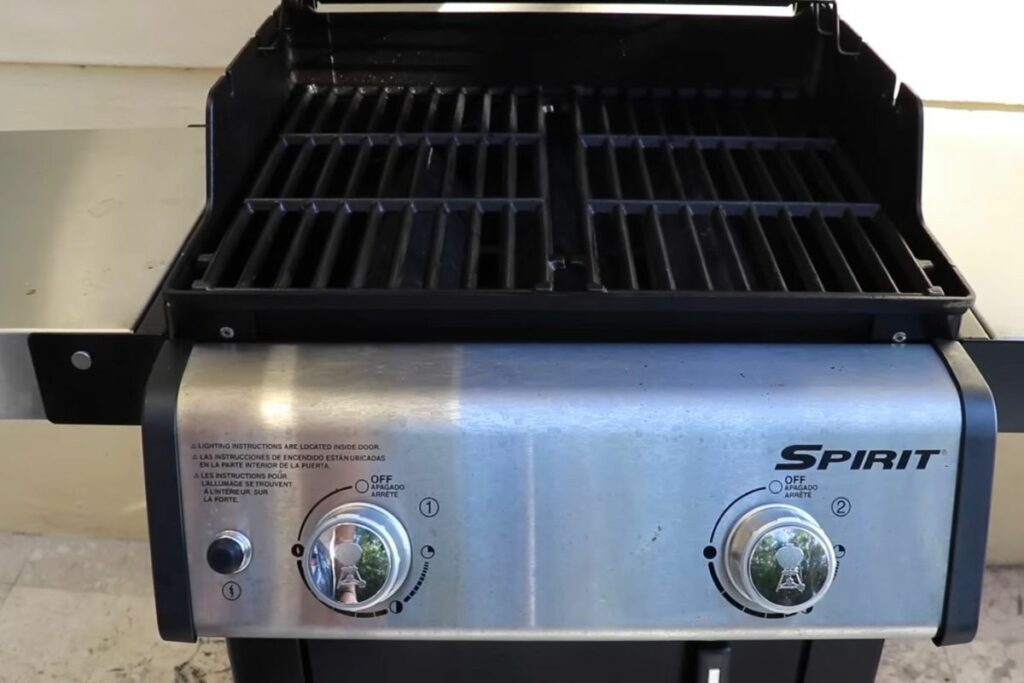 Also, various times of the year tend to have better deals on grills so you can save some cash!
Whether you're looking to save some money or looking for a wide selection of grills, we have you covered. In today's article, we will be discussing the best times of the year to shop for grills.
By the end of this article, you will know if now is the right time to buy a new grill or if it's worth waiting a little longer.
The Best Time To Buy A Grill
If you want to choose a grill from the widest choices possible, we recommend buying one early on in the year.
Research into grills tends to start around March and peak around Memorial Day in May when the whole nation is outside barbecuing.
We suggest getting in early and not waiting until May. Some years see the buying peaks of BBQs in April.
Therefore, if you want to have your new grill ready for your guests on Memorial day, we recommend shopping in March or April.
Importer and wholesaler of BBQs and smokers, James Ash, states that stock is usually at its "highest from March onwards" with "the largest choice of items at that time."
As well as enjoying the largest choice of BBQs at this time, consumers can also have their grills ready for the upturn in weather.
The last thing you want is the weather turning glorious only to find your grill is not working. By then, you may have missed out on the best selection of BBQs available on the market.
Easters can be very warm so having a BBQ ready for this time of year is recommended. These warm spring days can allow you to trial your new BBQ before you welcome friends and family throughout the summer months.
But, what if you just want the best possible deal on a grill? Well, there are a few times of the year for deal hunters to find some of the cheapest prices available.
As well as having the widest selection available, the earlier part of the year can also help you save some money. Pre-season offers can happen from March when retailers may want to start shifting some stock in time for the spring.
However, the discounts at this time of year may not be all that large but many come with additional items as part of bundles. Buying these bundles can help you save some money rather than purchasing the smaller items separately.
For some famous brands, such as Weber grills, you will have to wait it out a little longer. The most popular brands tend to have their best deals over the summer months.
Although stores such as Lowe's offer special value every day, be that in-store or online, it's the warmer months heading into fall that usually see the best deals available.
This includes other products such as patio sets, tools, power equipment for outdoors, and outdoor decor from famous brands such as Craftsman and EGO.
Even when the weather starts to turn a little colder, there are deals and bargains to be found. The fall can sometimes be the best time to find the best bargains.
September and October are deemed to be out of season so some good-value BBQs are available at their lowest prices. Buy in the fall and your grill will be ready for next year's festivities!
And, you never know if the weather gets warmer again before the winter kicks in.
Many consumers wait until Black Friday to find the best deals on BBQs. But, is this worth waiting for? The short answer is, yes.
Black Friday is a fantastic opportunity to pick up some BBQ gems at low prices as well as a whole host of other pieces of garden equipment.
You don't have to wait until the warmer weather to purchase a new grill. Picking one up in the fall or winter months can not only save you some money but it means you will be ready to fire up the grill on the first day of warm weather in the new year.
You should keep an eye on your local store's sales events too. You may notice a trend and discover the best BBQ deals soon after the Fourth of July.
This is undoubtedly the most popular day for barbecuing in the U.S. Even if you only get the grill out once a year, we wouldn't mind betting it's on the fourth of July.
Keep an eye out for flash sales for both gas and charcoal grills. These can occur throughout the year but are especially common just after the holidays.
When Do Grills Go On Sale?
More often than not, many grills go on sale immediately after the Fourth of July.
This is because retailers understand that this is the peak of the grilling season when people may be using their grills for the first time in the year or relaxing if they need an upgrade.
This is also just before the grilling season starts to come to an end so retailers try to get their inventory in as fast as possible.
The following months of August, September, and October are when stores will usually mark down their BBQ grills quite significantly to make more room for other items of stock that are coming along.
You may also notice that your local stores will try their best to get you through their doors before the Fourth of July. This is so they can sell any of their leftover stock.
This is yet another great opportunity to find great deals. With grilling becoming more and more popular every year, newer models keep hitting our shelves.
Therefore, some of the best grills from one year may be a lot cheaper the following year but still of the highest quality.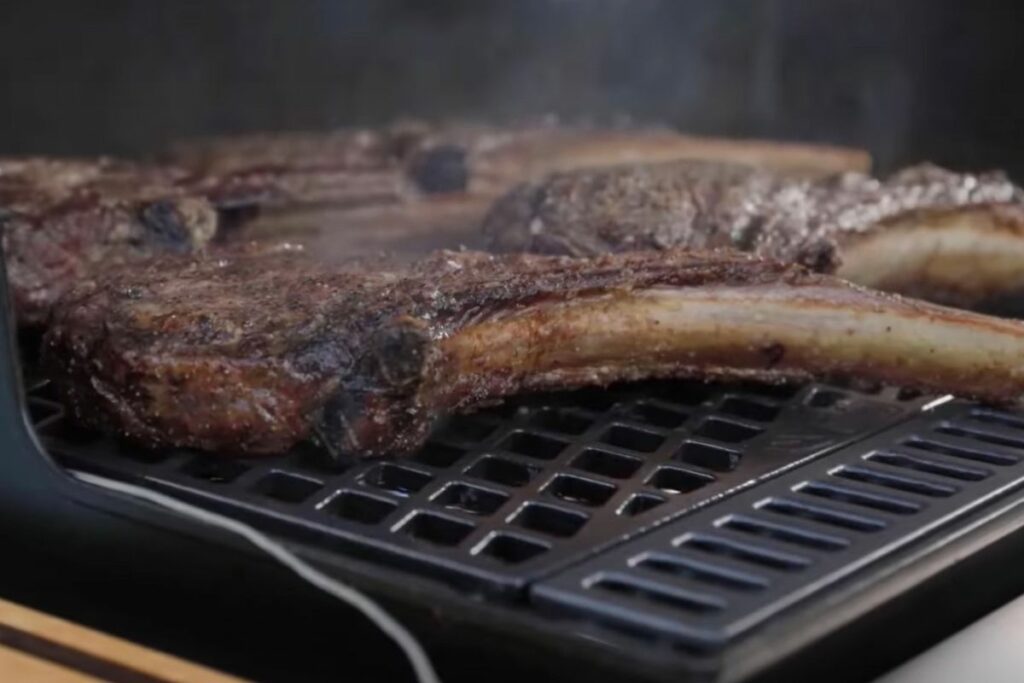 Online stores also offer some excellent deals on grills with many offering free shipping. Just keep in mind that the various features of a grill can determine the price whether it's in-store or online.
You will find that the best prices are usually with standard grills. The highest-quality, most fancy grills tend to maintain their higher prices all year long.
Moreover, when new models or new technology are released, it may not be the best time to purchase a grill. You could end up paying more at that moment so it's worth waiting a few months for the prices to drop a little.
Whatever grill you buy, ensure that it suits your cooking style and, of course, your budget. Whether that would be a gas or charcoal grill, is a matter of personal preference.
The Worst Time To Buy A Grill
So, now we know the best times of the year to buy a grill, what about the worst time? In terms of finding bargains and great deals, March through to June is not a great time to shop for a new grill.
As we mentioned, this is when you may find a wider selection available but the prices will typically remain pretty high during this period.
If the warmer months are quickly approaching and you need to run to the store to buy a grill in time, many others will be doing the same.
Retailers know this so they do not tend to offer many, if any, deals at this time of year. If people need a grill urgently, they will be prepared to pay extra for it.
With the demand for grills being higher during these months, the prices will be too.
Even though the summer months of July and August, prices will not fluctuate that much apart from just after the Fourth of July celebrations. Wait until fall and around the holiday season if you want the best deals possible.
The Best Time To Buy A Used BBQ Grill
If it's time for a new grill, it doesn't need to be necessarily "new." Some second-hand grills are of fantastic quality and are generally much cheaper and easier on the pockets.
If you have decided that a used grill is best for you, then you could save a significant amount during the moving season.
If you begin grill shopping during the moving season, you will usually find great deals on used models and smokers.
Look out for community garage sales as these are often the best places and times to find great deals on gas grills.
People will be more likely to sell larger household items before they move and will be willing to get rid of them for low prices. Therefore, you need to act quickly as you will have some fierce competition from others.
The best part about buying a used grill during the moving season is that you can negotiate prices. Sellers will have an asking price but will regularly be quite flexible as long as you don't ask for 50% or more off the final asking price.
The best prices can be found on larger-sized grills because they are more difficult to transport. If you take it off the hands of someone, you will be doing them a favor!
The summer months are a busy time for people moving homes as this is when kids are out of school and it's the best chance to relocate.
Before a family moves to another home, they may want to sell a large grill rather than transport it over a long distance.
If you decide to shop for used grills, always inspect the fire burners for any possible corrosion. We recommend inspecting a grill during the daytime when rust and other marks from damage are the most visible.
Unlike a new grill, you will not benefit from a warranty when buying a used model. But, you are more likely to find absolute bargains to help you save a lot of money.
As we mentioned, you can negotiate prices when purchasing a used grill. We understand this can be uncomfortable for many but don't be afraid to give it a go.
The worst a seller can say is "no." It's worth noting that the majority of people selling grills do not know the true value of their product. Some may be guessing the price.
If you do some research on grills beforehand or even at the time on your phone, you can get a head start and realize when you have a potential bargain on your hands or something that is too expensive.
The advertised price of a used grill is rarely the lowest price the seller will accept. This is especially true if they either have to sell their grill or just take it to a recycling center.
If the seller refuses an offer, you can give them your telephone number or email address in case they struggle to find a buyer.
Chances are, no one will purchase the grill for their asking price so they will contact you to sell it for a price you're happy with.
Helpful Tips For Buying A Grill
There are some useful tips to keep in mind when looking out for BBQ grill deals and sales during the later summer months through to fall. Here are a few of the most important:
Do your research and take your time. If you intend to buy a BBQ grill earlier in the season, make sure you pay close attention to brand models.
Make sure you are purchasing the latest version or model available. Some stores may display inventory from their previous year at the same high price. Do not fall for this.
Nevertheless, some BBQ grill models do not change all that much. But, more often than not, the manufacturer may make some improvements and add little features that are hard to notice but make a world of difference.
The good news is that many stores will bring down the prices of the previous year's models when they release a new version of a grill. This is a great opportunity to buy a state-of-the-art grill at a discounted price. Older or discontinued models will usually have better deals.
Once the season is over, some local stores may liquidate their BBQ grills. Therefore, you shouldn't wait too long to step in and make your move on purchasing one.
If you buy a grill from the store floor or a display, you could get lucky and get a very low price.
We encourage grill buyers to make a list of issues, wants, and needs during the summertime when they are using their BBQs regularly.
Think about why you want a new grill. Ask yourself if you need a bigger sized grill, if there are any features you desire, or if you want to change the fuel type of your grill to something else.
Create a list of what you're looking for in a new grill and have it on you as a checklist when buying a new model.
Always look out for deals and sales online. But, make sure you also calculate shipping costs and consider this with the final price.
Some grills are packaged in very large boxes and are unable to fit in small vehicles, especially gas and charcoal grills.
Consider having the grill delivered to your door, even if this costs a little extra. If not, you may struggle to get it back home in time to cook for your hungry friends and family!
The Most Popular Holiday For Barbecuing
CNN reported that the most popular grilling holiday in the U.S. is, unsurprisingly, the Fourth of July. As you know, this holiday is about celebrating freedom and enjoying quality time with your friends and family.
When the weather is hot and you're in the mood to party, there isn't a better way to celebrate than cooking outdoors.
Nearly 87% of Americans are grilling away on the Fourth of July every year. What a time for BBQ lovers!
Of course, there are other popular holidays when Americans love to get their grill on. These include Memorial Day, Fathers Day, and Labor Day. But, none come anywhere close to the Fourth of July celebrations.
Gas vs Charcoal: Which Is Better?
Even when you know the best times of the year to buy a new grill, choosing the right one can be a challenging decision. One of the main questions you need to ask yourself is "do I need a gas or charcoal grill?"
When you have to decide between gas or charcoal, there are some factors that you need to take into account.
But, the most important factor tends to be your personal preference. Yes, gas grills offer convenience but they are not capable of everything a charcoal BBQ is.
For instance, if you cook food on a gas grill, it will not have as much of a unique flavor, especially if you're cooking meat.
Cook meat on a charcoal BBQ and the distinct flavors are more likely to shine through. Ask many BBQ enthusiasts and they will agree that this distinct taste is the most appealing part of grilling.
Lose that and you may as well cook on the stove in your home. Moreover, many people love the process of making a fire with charcoal and how it maintains the correct temperature throughout cooking.
In comparison, gas grills are more convenient as you can get the perfect fire with just the push of a button. Therefore, you are practically ready to BBQ your food instantaneously.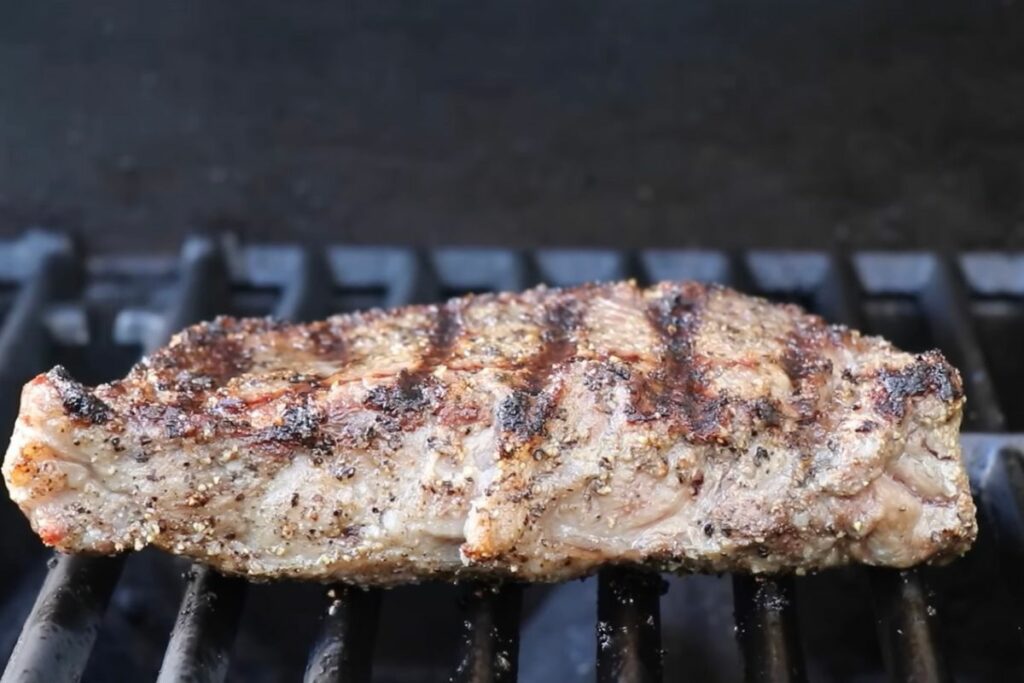 You can also adjust the temperature on a gas BBQ with absolute precision so meat and other foods can be cooked at the correct temperatures.
Charcoal, on the other hand, tends to leave a mess behind and that's before the post BBQ ash that needs to be removed from the grill.
Although the flavor of foods is said to be weaker on gas grills, taste differences during tests have been negligible. That typically leaves the decision down to the buyer.
Overall, it is a matter of personal preference. Just think about how often you will be using the BBQ, if you may use it more or less over time, and factor in the cost of fuel as well.
When you initially buy a gas BBQ, your investment will be a little more but, over time, it will cost less to operate.
Charcoal grills require more maintenance and cleaning up afterward but many consider them to be the true form of barbecuing.
In Summary
If you're a keen barbecue enthusiast, then you have chosen a great pastime. It's a wonderful way to enjoy some quality time with your friends and family as well as make delicious foods. Every year, the sales of BBQs are rising and this trend is almost definitely going to continue.
Follow certain trends on the market and keep an eye on your local store's deals and sales. Flash sales can occur throughout the year but for the cheapest period, you may have to wait until fall.
For the best selection of grills on the market, shop earlier in the year from March onwards.
If you're savvy and shop around, you will find some great deals on some of the highest-quality BBQ grills available.
Latest posts by Mark Peters
(see all)