Using an outside grill is a popular way to cook, especially in the summer months. Al fresco dining is one of life's many pleasures, and using the right tools is crucial for the best experience. Grills that can smoke food are a good investment and guaranteed to excite the taste buds. Why are they so great?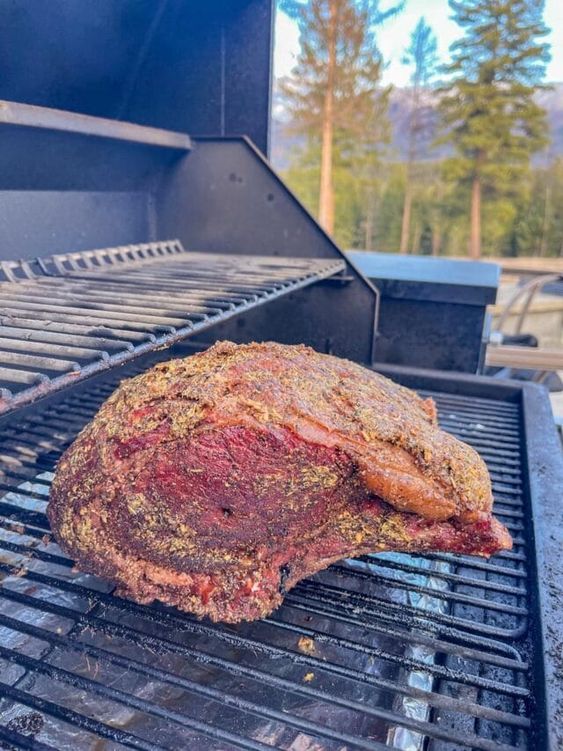 Tasty Flavors 
A smoker will enhance the flavor of meals, making meals an overall more enjoyable experience. The flavors will encompass a deep smokey and woody flavor and can be used for meat or vegetables.

A grill will usually use charcoal or wood chips that you can use to sear steak or make pizza. You can purchase different flavored wood chips such as hickory, maple,  apple, and alder. 
Using a grill is ideal for cooking large cuts of meat and can act like an outside slow cooker. The low heat breaks down certain chemicals in the meat, creating a moist and silky texture that will please the masses. 
Cheaper 
During hot weather, the last thing you want is to create extra heat in the house. Cooking outside is the best option for dissipating heat and bringing down fuel costs. After the initial investment, using an outside grill is a cost-effective way of providing meals.
Easy To Use 
Grills are super easy to use and actually provide more evenly cooked meat than an oven. They offer lots of versatility for cooking as you are able to smoke, braise, and bake your food.

You don't need to constantly check on food, just add the pellets, set the temperature and leave it to work its magic. This enables you to spend more time with guests. 
Entertaining 
Using a smoker outside is a social way of cooking and allows the person preparing the food to mingle with guests whilst keeping an eye on food.

Being stuck in the kitchen is isolation for the chef, so using a grill is a great way of integrating everyone whilst creating awesome meals. So, how do you choose which brand of grill to use and what's so special about Tragar and REC TEC?
REC TEC is a brand-new competitor in the world of  pellet grills.  With a competitive price,   a few great  features and an original  look, and to trigger your curiosity,  Rec Tec is an excellent alternative to the  Traeger Grills. You may find it challenging deciding which one is best to buy, how do you know which one is going to work for you?
This guide will take a look at the differences  and similarities between Rec Tec and Traeger, which will help inform your choice. We will compare the brand first,  then look at similar models to identify what you will get for your money. 
Both REC TEC and Traegar have excellent reputations and are top of the range  pellet smokers that are more than capable of doing the job of producing  fantastic, tasty food. Food. Either product will give you what you need but let's look in more detail at what each brand offers.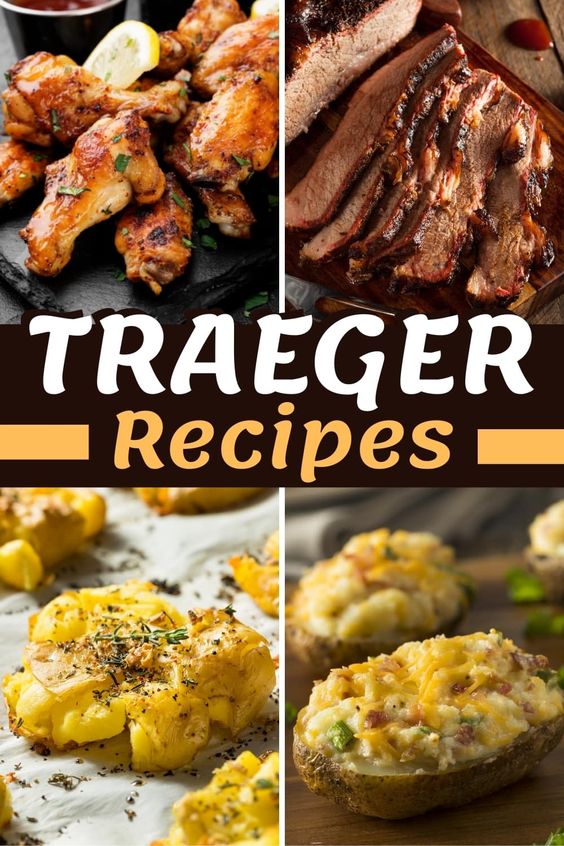 Traeger
The founder, Joe Traeger, invented pellet grills in 1985. He understood he'd come up with an original and useful product, so he patented his idea, which gave him the exclusive right to make  and sell the smokers worldwide for twenty years. 
Traeger started up his pellet grill company and became famous for smokers that exuded quality and reliability, gaining popularity and a large customer base. 
In 2006 Joe decided to  sell his business, causing other companies to start competing in the smoker industry.  This helped engineers and manufactures to start adding extra features to the smokers in the fight to offer the ultimate grill.  This innovation also meant that companies could offer competitive prices and consumers had more choice. 
Today, Traeger remains one of the most popular and respected  pellet grill manufacturers. Despite some issues with quality, they changed their production location overseas, but still Traeger is the most sought after brand for grills. 

And, quite rightly so, to this day Traeger remains a high quality distributor and has been busy adding extra  features like WiFIRE to their grills to retain their popularity. Nowadays, Traeger aren't manufactured in the USA but have moved over to China where most grills are made before being shipped out worldwide. 
Rec TEC
REC TEC was created in 2009,  a few years after Traeger sold the business, and is an interesting story. Two friends, Cundy and Ray Carnes with a mutual love of all things BBQ, decided to experiment in their garage. This casual pursuit eventually became a  massive company that has taken center stage  in the pellet smoker industry.
They set out to use high quality materials and new technology, and created their brand that are easily identified by the bullhorn handles.  When they started, they were known as REC TEC but changed their name to all lowercase adding a  q recteq, but they are still known with both spellings. 
As with Traeger most components of their products are made in China however the tech side of it and quality control is run from the US in Georgia.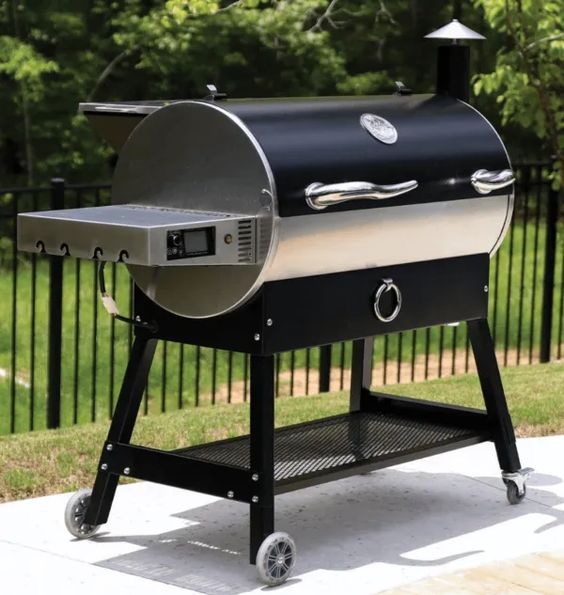 How They Both Perform As A Brand
Price 
Being top of the range brands, Recteq and Traeger are on the higher end of the price scale.  With top quality and  premium materials they aren't the cheapest option, however the added extras make them unique and many customers are willing to pay the price.  
However, when we compared them, REC TEC definitely comes out a bit cheaper than Traeger, and it seems you get a little more for your money too. 
Construction 
REC TEC and Traeger both offer a high quality smoker.  They both use durable heavy-duty components, tight fit and excellent  welds which produce a  solid smoker that keeps in heat and smoke at the right temperature. However, they do use different materials. 
Traeger's manufacturers use porcelain-coated grates along with a  powder-coated steel. For better heat retention, Ironwood is built with wall insulation on both sides.

In addition, the Timberline range provides high quality stainless steel grates and a double-walled barrel that's  fully insulated with stainless steel on the interior. The great thing about this offering is even if you choose a lower budget option, quality is not compromised. 
The big difference with REC TEC  is you have stainless steel components immediately.  All features offer  20% stainless steel including fire pots, grates, drip pans and heat deflectors. 
Another difference is that REC TEC products are not insulated. However, they do offer an insulation blanket for one of their popular models.  For chilly areas, the blanket is a good idea. 
We conclude from this that REC TEC is superior in terms of durability with extended stainless steel materials. 
Temperature 
Both brands perform well in the temperature department. They can both reach 500 degrees F, however REC TEC does offer an extra setting that allows the temperature to get hotter than 500. 
If you want to cook on lower temperatures bear in mind that Traeger will go as low as 150 but REC TEC is lowest at 200. So, if you prefer high temperatures then REC TEC is the one for you but for the option of lower than choose Traeger.  
Temperature Control 
Traeger and Rec TEC both perform excellently when it comes to keeping the right temperature.  They are both super reliable and difficult to fault. 
The Traeger  range uses a Pro D2 Controller that allows you to stay  at +/-15°F of the temperature you need. In fact, the Timberline and Ironwood series also include an extra feature called Turbo Temp which increases  the temperature swiftly if you open the lid and need to close for more cooking time.  
With this in mind, the Rec TEC PID controller is more advanced and gives you ultimate control. PID technology is often  used in commercial  bakeries and breweries, which enable them to maintain a consistent temperature to achieve the best results.  It promises to keep your smoker within +/-5°F of the required  temperature. 
The PID controller also is able to control fuel usage and automatically calculates when to turn on and off the igniter and what amount of pallets to use. The biggest difference here with the two brands is that Traeger allows you to set it within 15 degrees but REC TEC only 5. 
Both brands benefit from automatic cooldown and shutdown mode, which is extremely useful. In addition, both grills in the Traeger and  REC TEC range are  Wi-Fi enabled, which allows you  to remotely control the temperature. 
Which is best for temperature control ? The REC TEC's advanced PID technology is best when it comes to controlling the heat, but the Traeger grill does a better job automatically keeping the same temperature.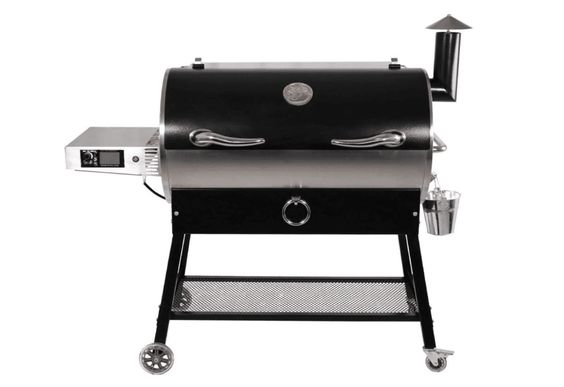 Cooking Space 
Both brands have a fantastic selection of small and large grills and specialise in everything you would need, so your choice is largely dependent on budget. 
With price in mind it's good to remember that if you want to purchase a large grill, Traeger's large offerings are only available in the expensive range. However, REC TEC offers the exact same features in all the ranges, so if budget is driving your decision you may be better off choosing REC TEC.
Keep in mind, Traeger's larger grills are only available in their more expensive ranges. So, if you want bigger, you're also going to have to pay for more features.

REC TEC, on the other hand, have the same features over their whole range. Another advantage of REC TEC is that several models have extra shelves that allow you to extend the cooking area. 
Size
Most Traeger grills use 18, 20 or 24 pounds (ca. 11 kg) pellet hoppers. As a rough estimate, you should use 1 to 3 pounds (1.36 kg) of pellets for each hour of grilling. If cooking at a low temperature,  that should allow you 17 -25 hours of  smoking time and also allows you to do overnight cooking. 
REc TEC's smallest grill has a 20 pound (ca. 9 kg) hopper that they say gives you over 20 hours of cooking time. However, the bigger models come with 30, 40, or whopping  66 pound (ca. 30 kg) dual hopper on their popular  RT-CMG model.
We can conclude then that with REc TEC you get a bigger hopper, increased cooking time without needing more fuel. However, for most people what Traeger offers is quite sufficient. 
The one disadvantage of the REc TEC smoker is it doesn't come with a purging pellet system. The company  issued a statement suggesting that pellet purge doors enable moisture  to enter the hopper, which in turn softens the pellets which makes the smoker less efficient.  
So overall REC TEC grills are larger, enabling longer smoking times.
Warranty 
REC TEC  offers a fantastic warranty service. So confident they are in their product, they offer a 6-year warranty that covers everything for their larger grills. The smaller ones still offer 2-4 years, making it great value. They are also renowned for their excellent customer service, so you can be confident that if something goes wrong they'll fix it swiftly. 
Traeger, on the other hand, only offers 3 years, so in the warranty war REC TEC wins.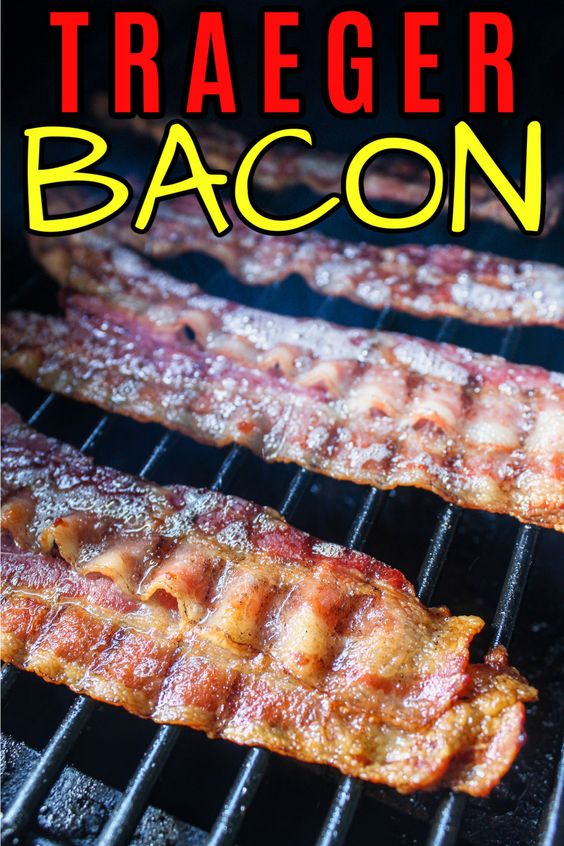 Other Features  
Perhaps one of the unique features that both brands offer is they are Wi-Fi enabled and controllable remotely. A great tip of the hat to modern technology. 
Another  handy additional feature they both provide is a  meat probe. Very useful to help you know the precise time your meat is cooked.
Traeger's Timberline and Ironwood  series offer a couple of extra features  like Turbo Temp, super smoke mode, low pellet sensor downdraft exhaust system and a pretty cool  integrated grease management system for all your cleaning requirements. 
REC TEC offers a lower  temperature feature if you require more smoke, as well as an additional higher setting, automatic cool-down and a clean-up system similar to Traeger's. The hopper lid can also be used as a warmer.

On the RT-700 model, REC TEC also has a handy side smoke box that is designed for cold smoking * a unique feature not offered elsewhere) Furthermore, there are  tie down points to enable you to fix your grill securely during transportation. 
As with the other features REC TEC offers, these extras are available across their whole range and aren't limited to a select few, which offers customers more choice. 
Which one comes out best here ? It's hard to say, as it's dependent on what features you value the most. 
So now we've considered how each brand performs overall. Let's consider how some specific models compare. 
The RT pellet grill is the largest of REC TEC's offerings. It offers 702 sq inches (0.45 m²) of main cooking space as well as some additional space. As is the case with all REC TEC products, everything is stainless steel. 
The hopper has a 40lb (ca. 18 kg) capacity, so never will there be the need to refill midway through cooking. Temperature ranges between 200 – 500 great for slow cooking as well as roasting.
The four wheels allow for easy portability and also benefits from a bottom storage shelf. It's very well-built and sturdy and is attractive to look at.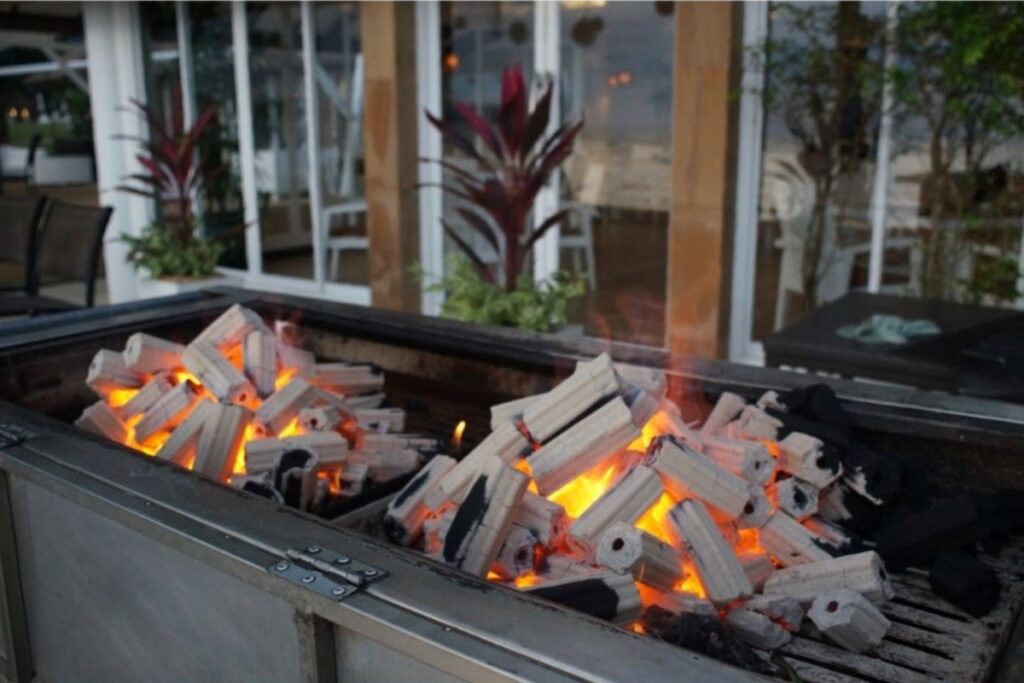 Pros: 
Completely stainless steel 
Long warranty 
Ideal for large gatherings 
Cons: 
Occasional app problems
Hopper location tricky for access
This grill is the 'entry level' option. They have similar features to the other Pros products except for the adjustable grate and extra insulation. 
The hopper offers 18 lbs capacity and would take a 22lb (ca. 10 kg) bag of wood pellets. In addition, they are Wi-Fi enabled, offer the popular D2 controller, thermometer and can be controlled from the app.  It comes complete with a 3-year warranty.
The mid-range Ironwood 885 benefits from a larger hopper and insulation on the side wall to keep temperatures consistent. We also found that the extra space is really useful with racks that are 231 – 315 sq inc. The hopper can take 20lbs with temperatures ranging from 160-450 degrees. 
Included is the usual meat probe and D2 controller and 3-year warranty.  
Pros: 
Insulation 
Extra racks 
Larger hopper
Cons:
This Rec TEC contribution is one of the smaller grills, but we found it to be super efficient and sturdy. It includes all the features of the larger constrictions such as stainless steel material, and dual meat probes. 
The hopper is able to hold a full bag of pellets so no need to constantly fill up and offers primary and secondary cooking areas. It is also Wi-Fi enabled and comes with the usual 6-year warranty. The only downside we found was that the two wheels make portability a bit tricky. 
Pros: 
Stainless steel
Dual meat probes
Large hopper 
Cons: 
This monster grill by Traeger is split over several racks and would look impressive in any backyard. The main cooking area covers 352 sq in (0.23 m²) and 544 sq in (0.35 m²). The secondary area is 308 sq in (0.2 m²) & 476 sq in (0.31 m²). The grill can be heated from 160-450 and includes all the usual features, just bigger. The grill has retractable legs, which is great for transportation. However, it does have a shorter warranty than most products. 
Pros: 
Large 
High temperature allowance 
Retractable legs 
Cons: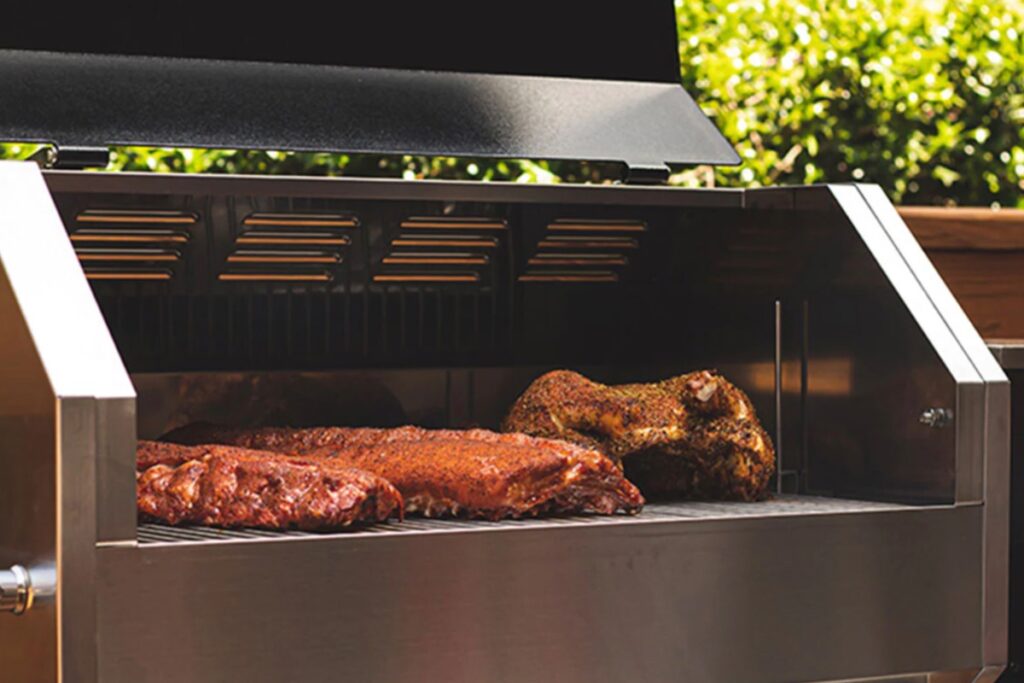 This reasonably priced REC TEC model is the perfect mid-range grill. It shares the same features as the larger model but provides more space for large families than the smaller ones. It's great if you plan on having outside parties with numerous guests. 
The hopper capacity is reasonable at 30 lbs and is long-lasting. The grill itself has four wheels, making it easy to move around in the backyard. 
Pros: 
Good price 
Large enough for big family 
Four wheels 
Cons: 
The 780 is the largest grill produced by Traeger, it has the largest cooking area at 780 sq feet (0.72 a). It benefits from wiFIRE technology, meaning you can remotely control the grill from anywhere.

The controller maintains specific and precise temperatures, giving you more control over cooking. The app also gives you access to over 1000 recipes to try with your new grill. 
The TurboTemp means your grill will heat up superfast and can adjust easily when the lid is lifted. In addition, the 780 is easy to transport with all terrain wheels and locking caster wheels. It also has a handy trapdoor that empties the hopper for easy cleaning. 
Pros: 
Large grill
wiFIRE technology 
Turbotemp
Cons: 
The mother of all grills, the 1250 is the best of the best. This huge REC TEC grill is ideal if you love having hoards of people over for dinner. With a whopping 1250 sq inches (0.81 m²) of cooking space, it can pretty much handle anything thrown at it. 
The heavy-duty stainless steel interior is solid and sturdy and will last many years. Temperatures can be as low as 180 going up to 700. In addition, it has a secondary rack that is removable as well as a front folding shelf. A 6-year warranty will ensure that any problem will be fixed swiftly with their excellent customer service. 
Is There A Clear Winner?
After considering the features, similarities and differences between the two brands, what can we conclude?  It really comes down to personal choice and what is important to you and your family. 
Overall,  REC TEC offers the best mixture of  construction, quality, features, and price, however  Traeger is a super brand, and you will still get an awesome grill that will last if you choose them.  
Latest posts by Mark Peters
(see all)