The first thing to be aware of is the fact that RECTEQ was previously called REC TEC. The company, which was founded in 2008, is based in Georgia, USA.
You can always identify a RECTEQ by the unique bull horn lid handles. So, let's take the bull by the horns' and see what these grills are like!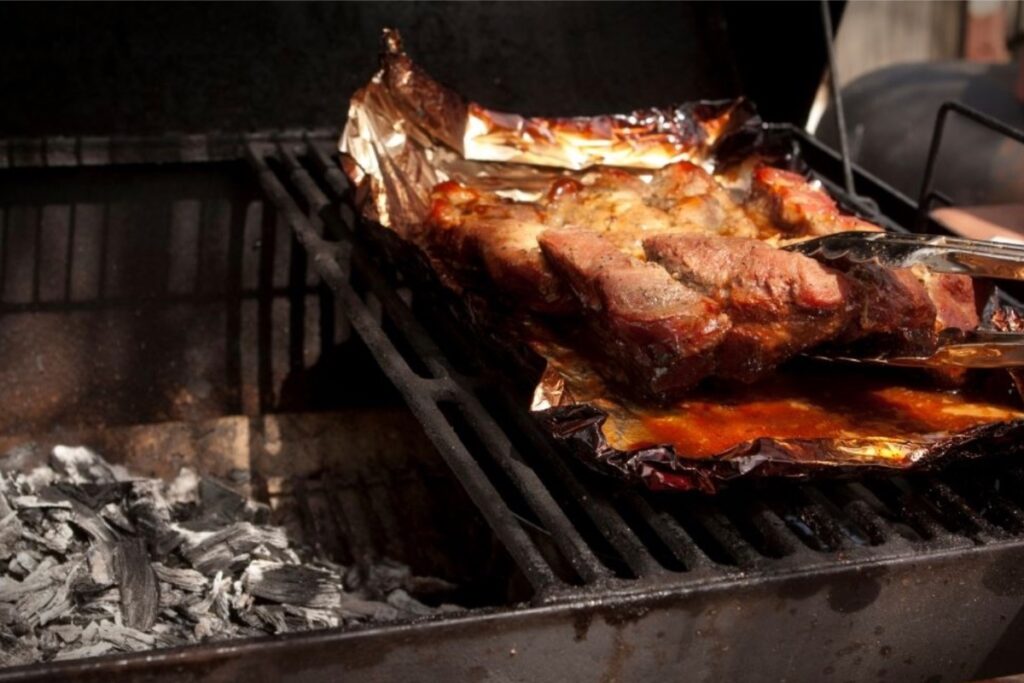 RECTEQ Range
RECTEQ focus on making Practical and Premium Class pellet grills: The REQTEC Trailblazer/RT-340, The Bullseye/ RT-B380, The Stampede/ RT-590, The RT-700, The RT-1250, The RT-2500 BFG, The Beast and The Chuckwagon Pellet Grills.
The Beast and The Chuckwagon are the same grill, but The Chuckwagon comes with a trailer. All the wood pellet grills need a 110 Volt GFCI outlet.
Stainless steel is used in all the models. The Bullseye falls into the Practical Class category. The larger grills, such as the RT-700 and BFG, use a lot of stainless steel in their fabrication and are categorized as Premium Class, and could even be in the Luxury Class.
Look at this RECTEQ product summary article for features and specifications for each of the pellet grills. The Bullseye has recently gone through quite a significant change in specifications and now features a PID control panel like all the other RECTEQ grills.
Owner review: Mike of the Delmarva Backyard channel
Mike reviews the RT-340 in use on the back of his truck on trips to the beach.
This is REQTEC's smallest 'conventional' pellet grill in terms of cooking area and main grate, coming in at 340 square inches.
The more conventional design means an upper cooking rack can be fitted to increase the cooking area to 511 square inches.
The Trailblazer is designed as a portable pellet grill, with folding legs and clipped hopper pellet hopper lid. It has a 15 lb hopper.
The Trailblazer features a stainless-steel burn pot and a stainless-steel heat deflector and grease tray. The main cooking chamber is also stainless steel, which is a real standout feature at its price point.
The hopper capacity on the RT-340 is 20lbs, providing for around 20 hours of continuous cooking with a temperature around 225 degrees. This means you can cook 'low and slow'. There's a PID temperature controller and WiFi.
The Trailblazer's impressive functionality and features compete very well against competitors and it's affordable to a wide range of potential customers.
The Trailblazer is frequently reviewed as being the easiest grill to assemble.
Pros
Size of the cooking area, 340 sq.in., met his needs
Pellet hopper, at 20 lbs, easily met his needs
Cooking performance good
Temperature accuracy great
Cons
The weight, 80 lbs, meant it wasn't easy to lift in and out of the truck
Power issues. The RT-340 needs a source of AC power. It pulled 550W during start up, having a hot rod igniter, and 350W during the cook. The 350W used during the cook was probably when the augur was running. It would not run constantly at this level. Find a suitably rated inverter that can handle such loads.
Review: Mike from Bowers Barbeque
The Bullseye is the cheapest of the range and, weighing only 54 lbs, is one of the smallest/lightweight pellet grills on the market. It is smaller than most portable pellet grills.
It has 380 square inches of cooking space. It has a dome thermometer and 15 lb hopper. The porcelain-coated chamber is well insulated and, in combination with the flame deflector, keeps the temperature steady in the cooker.
The round kettle design features stainless steel construction. It uses REQTEC PID 'Smart Grill Technology™', offering a temperature range of between 225-500 degrees.
Depending on ambient temperature conditions (such as season, wind factor and so on), the FULL setting may produce a cooking surface that's quite a bit hotter. The Bullseye doesn't have a stainless-steel cooking pot like the Trailblazer and nor does it have WiFi.
It is not really designed as a portable/tailgating grill. The Bullseye is intended to be a small grill for the porch or patio. It caters to small BBQs for a couple of people at a time.
Its functionality and features compete impressively against RECTEQ's competitors and it's affordable to a wide range of potential customers. Despite being the budget RECTEQ option, The Bullseye actually has premium features.
Reviewers often note that The Bullseye gets so hot it can be compared to a gas grill.
Another key point to note about The Bullseye is that it's the first wood pellet grill that offers the option to grill with the lid open, which is why some people call it the RECTEQ BBQ. The porcelain-coated grill grate makes some nice grill marks.
The temperature is controlled by a knob so things like outside temperature and the amount of meat on the grill will determine how much adjustment is needed.
The general opinion is that it still works well compared to messing with charcoal and adjusting all the dampers. You can crank it up and use it with the lid open which makes it a great wood pellet grill.
Pros
Happy with performance
In this nine-month review, Mike says that, after a control panel replacement, the Bullseye got up to 400 – 500-degree temperatures in around 15 minutes which is impressive.
Mike likes the Bullseye as an alternative to his gas grill.
Cons
In his six-month review, Mike experienced temperature regulation problems and had to have the control panel replaced.
Lower temperature smoking, RECTEQ has stated the Bullseye control can be adjusted if desired.
Mike would be hesitant to personally recommend the Bullseye as someone's only grill, and makes some good points in the video as to why he believes that to be the case.
Review: Craig and Jack of Beers-Jack of BBQ
The RT-590 offers 592 square inches of cooking area on the main grate, which rises to 787 square inches with an optional second upper shelf.
Unlike any other REQTEC pellet grill, the RT-590 is not based on a round barrel design. It favors an angular design, which can provide benefits when it comes to cooking certain large cuts of meat.
Like the Trailblazer, Stampede features full stainless steel internals; the pellet fire pot and grease tray are stated to be 304-grade stainless steel. It's not clear what grade of stainless steel the cooking chamber is made of.
For temperature control, the RT-590 uses a PID and WiFi controller; the temperature range is 200-500 degrees. Hopper capacity is 30lbs; an additional 10lbs of pellet storage over the RT-340.
The Stampede has an extreme smoke setting under 200 F and a FULL setting for temperatures higher than 500F.
The Stampede RT-590 comes with three smoke vent holes, which allow the heat to escape more evenly and ensures a more even temperature in the grill.
They have a couple of videos on their channel where they're cooking pizza and ribs on the RT-590.
The video to watch is the one where they cook a pair of Tomahawk ribeye steaks. Cooking large Tomahawk steaks is a process of cooking with both indirect and direct heat.
RECTEQ pellet grills, unlike some other brands, don't offer direct-flame access. However, with a set of GrillGrates – shown by Craig in the video – the RT-590 achieves perfectly cooked premium steaks.
On FULL mode it runs the auger/fan longer to get to the highest possible temperature. The standard cooking grate works out to a temperature of around 550 degrees.
With a set of Grill Grates and an infrared heat gun, Craig recorded over 600 degrees; hot enough to get good searing performance from a pellet grill.
Review: Owner review by Kegan of the YouTube channel Seared and Smoked
The most popular REQTEC pellet grill, according to YouTube and forum posts.
It's got the bull horns, the black lid and stainless-steel cooking body, but, instead of a side-mounted pellet hopper, there's a huge 40 lb pellet hopper at the back.
The advantage of this is that the RT-700 can have a centrally positioned pellet burn pot with a short auger length. Shorter auger means less auger blockages.
Weber have had problems with a rear-mounted pellet hopper design. If the angles in the hopper are too shallow the pellets 'bridge' and don't fall into the auger. Users do not seem to have experienced this issue with the RT-700.
It's a mid-range pellet grill and smoker; large enough to meet the requirements of most people when cooking for friends and family.
702 square inches of cooking space is available over the main grilling grate and a total of 1,054 square with the optional second cooking rack.
The REQTEC PID and Wifi control panel has a range of 200 – 500 degrees. It features a FULL setting, which allows it to achieve temperatures over 500 degrees.
How much over 500 degrees depends on ambient temperatures around the grill. For its size and full stainless steel cooking chamber, with PID and WiFi controller, at the price it's at, the RT-700 is a highly competitive package.
Kegan gives the RT-700 a six-month review. He has integrated his RT-700 into a DIY outdoor kitchen setup.
Pellet smokers are a more convenient means to smoke food. The smoke intensity in the flavour of the food is of a lighter profile on a pellet smoker. Some like this and some don't.
Pros
The external appearance, given it has such a huge hopper, is discrete and smart
The design is good
The 700 sq.in of cooking area is more than adequate
With a full hopper, you can cook low and slow for a whole weekend if you want to
The stainless-steel cooking chamber is a real bonus
The PID and WiFi control panel are great features. The tight temperature control is appreciated.
The pellet grill is convenient
The rear pellet hopper holds 40 lbs and sets the RT-700 apart
Cons
Setting up the WiFi with his router caused issues. However, his is an issue with all WiFi-enabled pellet grills on the market.
There's no empty chute on the hopper to change pellet flavours or to empty the hopper for proper pellet storage
The sound of the fan running constantly is annoying.
Review: Steve at Stoked on Smoke
This is the newest addition to the RECTEQ range of grills.
Whether you want to cook low and slow at 180°F or go hot and fast up to 700°F, the RT-1250 wood pellet grill is a good choice.
It has 1250 square inches of space. Heavy duty 304 stainless steel interior components, integrated dual-band WiFi controller, efficient and accurate PID controls, fully stainless-steel barrel and hardware, an integrated removable second rack and standard redesigned front folding shelf.
The fuel source is 100% natural hardwood pellets, which give great flavor, burn cleanly, and produce little ash.
The RT-1250 features a fire pot, and drip pan, along with a heavy-duty cast iron heat deflector. It's equipped with more stainless steel than any other grill in its class.
Stainless steel is used for the cooking chamber, the iconic micro-polished bull horn handles and the redesigned front folding shelf.
The easy-to-clean, heavy-duty, high temperature powder-coated lid is another feature. It has a 40 lb hopper capacity, which gives more than 40 hours of continuous cooking.
The standard cooking area is 702 square inches, with the removal of the sliding second shelf. The HotFlash Ceramic Igniton system is rated at over 100,000 cook cycles.
Took about an hour and a half to assemble and requires two people. Integrated second shelf that comes as standard.
A new upgrade is the cast iron heat deflector that won't bend. You can put pellets on top of it to give some extra smoke flavor.
A 110 outlet is added to the back. Protected conduit for the wires to the computer. New grease diverter with a lip.
Updated controller has an external antenna and supports both 2.4 and 5 giga hertz channels. This is a real selling point.
Owner Review: YouTube channel Kutz Q BBQ
This is a large grill, having 2,535 square inches of cooking area over the main grill racks and two upper racks. It features a 53 lb pellet hopper for around 53 hours of continuous cooking at around 225 degrees.
The BFG comes as standard on its own competition cart with large, lockable, caster wheels. It has two chimney stacks on either side, that help draw the heat and smoke equally over the cooking surface.
This avoids hot/cold spots. Hydraulic lid assisters attest to its mass. Most people don't need a pellet grill this large, but if you do the BFG's specifications are great for its price.
At 450 lbs plus in weight this grill is probably too large for the average backyard cook.
The Chuckwagon is the trailer-mounted version of the Beast. These two pellet grills are made in the USA and likely made to order.
They are primarily designed for the commercial catering industry. The cooking area is about the same as the BFG.
However, the Beast and the Chuckwagon feature a dual pellet fire pot design. For grilling and searing lots of meat at the same time, they outperform the BFG.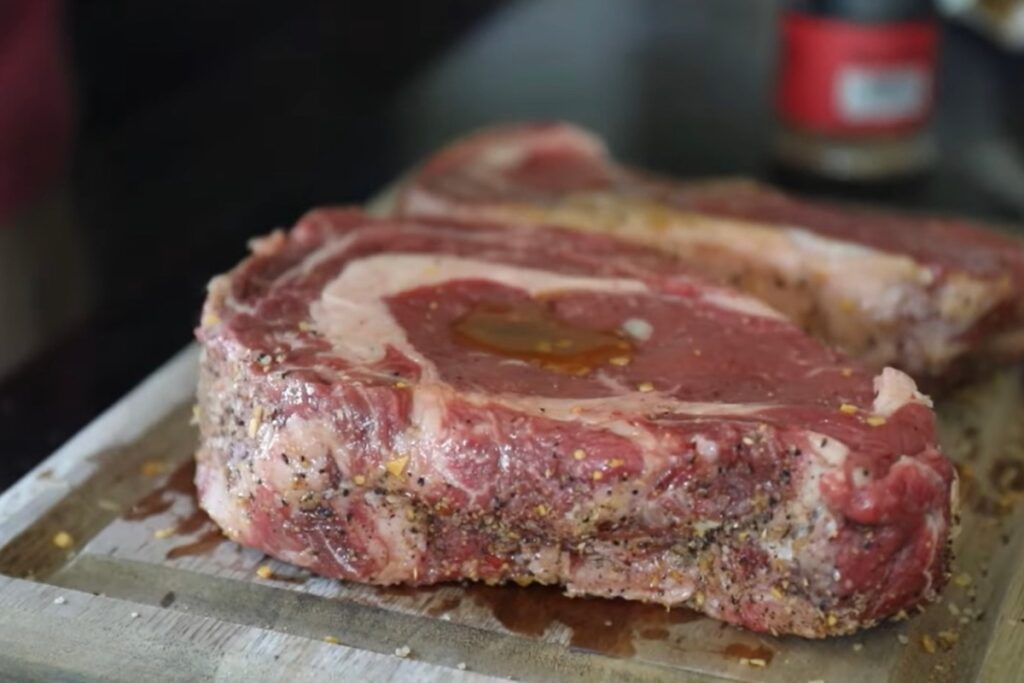 Overview of Reviews
RECTEQ's main competitors are the mass market Pit Boss and Traeger, but RECTEQ can handle the competition.
RECTEQ models are not competing to be the cheapest models on the market, but rather aim to be affordable products of higher quality and cover quite a broad range of potential customers.
Their Practical Class pellet grills are more affordable and aim at residential customers. The REQTEC Beast and The Chuckwagon, which is trailer-mounted, are more expensive and appeal to the commercial sector and catering industries.
Stainless steel construction and PID and WiFi control boards firmly position RECTEQ as a Premium Class pellet grill brand.
Bullseye and RT-340 are affordable. The RT-700 is a very compelling choice compared to its closest direct competition from Traeger and Weber.
Temperature Range
According to a comparison review between RECTEQ and Traeger (see www.grillbabygrill.com/traeger-vs-tec-rec-grills-review/) RECTEQ performs better in temperature range and control, having a temperature range of between 180 – 500 degrees Fahrenheit.
Accessories
RECTEQ offers a range of accessories and other products to customize their grills; a second shelf, a searing kit that gives meats a nice sear on the outside, storage shelves that you can attach to the bottom of your grill, covers and more.
The new RT-1250 offers a second integrated shelf as standard, which is a great selling point.
REQTEC provides the option of GrillGrates with all their pellet grills. Grill grates are packaged as their Sear Kit.
Portability
RECTEQ makes a smaller grill with folding legs to use in a campground or parking lot. Its largest grill has casters on the included cart that can lock in place.
See www.pelheat.com/rec-tec-pellet-grills.html
Price
RECTEQ compete well on price, given the features they offer. A key reason for this is the fact that you can only purchase a REQTEC directly.
There is no dealer network and their products are not available in big box stores like Walmart and Lowes, unlike Pit Boss and Traeger pellet grills; which are found in big box outlets.
By only selling direct to the customer, REQTEC offer a quality product at a lower price point because they avoid dealer fees and the like, that can add 20% – 30% to price.
Distribution
RECTEQ products are less available to the public because they aren't in the big outlets. They are, however, available on Amazon and similar and can be bought directly from Recteq.
Manufacture
Like Pit Boss and Traeger, REQTECs residential pellet grills are made in China, but, unlike their competitors, their largest pellet grill, The Beast/Chuckwagon, is made in the USA and the computers for all the RECTEQ grills are made in the USA.
The powder coat is also made in the USA. The final assembly, along with quality control, takes place at the REQTEC Grill facility in Georgia. For many customers, these are strong factors in RECTEQ's favor.
Materials
Another factor that gives REQTEC the edge in terms of quality is the fact that all REQTEC grills use 304-grade stainless steel. Pit Boss and Traeger don't offer pellet grills with stainless steel cooking chambers at RECTEQ's price point.
Design
The large hopper and the way the auger and controller work together make for grills that deliver again and again. Dual probes for the meat mean there are two sensors; one for the meat and one for the grill.
Another feature that serves the RECTEQ grills well is the fact that the seams are all-welded and caulked. The grills are airtight.
Customer Service
Excellent customer service is often commented on by reviewers. Replacement parts are shipped very quickly. Over the phone assistance is of a high standard.
There are electronics involved and electric powered parts, so things can go wrong. There is a video on the RECTEQ You Tube channel which shows you how to test the controller and identify the issue if something does go wrong.
There are indeed quite a few videos with dozens of troubleshooting videos. If these don't help, reviewers say that the RECTEQ customer service is one of the best.
RECTEQ replacement parts are shipped quickly and, depending on the problem and the age of the grill, some reviewers have said that replacement parts can even be sent free.
The RECTEQ You Tube channel also has recipes and tips on how to use any of their pellet grills.
Delivery
Free shipping
Warranty
RECTEQ warranties have received recognition as superior.
Temperature Control
What separates the RECTEQ grills from other brands is the state-of-the-art temperature control system.
RECTEQ claims their grills maintain a steady temperature within 5 degrees of the set point but many reviewers say that the temperature is actually kept within 2 degrees. See https://bettergrills.com/rec-tec-grill-review/
Most pellet smokers add more or less pellets every so many seconds to keep the temperature steady without measuring the actual temperature of the smoker.
The RECTEQ grills increase or decrease the speed the pellets are added, depending on the real temperature in the smoker.
Slower pellet release when the temperature is too high and faster when the temperature is too low. This makes the temperature control process very accurate because it uses the real temperature and not a timing schedule like that used by other brands.
RECTEQ designed its own Smart Grill Technology feature; pick a specific temperature in a five-degree increment and the grill maintains that temperature over a longer period.
All RECTEQ grills feature PID temperature controllers. PID means Proportional Integral Derivative controllers.
You set a temperature for your cooking and the PID control panel constantly reads the thermometer within the grill and compares it to your set temperature, making adjustments to the fan and pellet feed auger to maintain the temperature of the pellet grill to within 5 degrees of your set choice.
Pit Boss and Traeger don't offer pellet grills with PID at RECTEQ's price point.
Older time-based controllers, such as the first generation Traeger Pro Controllers, cannot hold temperature as precisely and cannot control the combustion process as efficiently. Inefficient combustion causes smoke.
WiFi
All, except Bullseye, have WiFi. Pit Boss and Traeger don't offer pellet grills at RECTEQ's price point.
The RT-1250, which has recently been launched, has upgraded the WiFi so that both the 2.4 and 5 giga hertz channels can be used.
WiFi is used in REQTEC grills because it is superior to Bluetooth, found on some pellet grills, such as Cuisinart/Pit Boss.
With a WiFi control panel properly hooked up to your home's WiFi router, and a 4G/5G signal on your phone, you can control the grill from almost anywhere. With Bluetooth, you're limited to controlling the grill within your yard and maybe from inside your house.
On the REC TEC website it states you can turn the grill on, and not just off, from the app. With Traeger WiFire or Camp Chef Connect you can only turn the grills off, not on.
Financing
RECTEQ offers financing on their high-end pellet grills. Visit https://www.recteq.com/ for more information.
Buyers' Guide
Choose the model that fits your way of grilling. The following points are worth considering before you buy:
Budget
Size: How many people will you generally cook for? How big is the place you want to position your grill in? By choosing the right size you also save on the use of pellets.
Weight: How accessible is the place you want to put your grill?
Cooking area and Design: How big are the cuts of meat you intend cooking?
WiFi or not: if not, the Bullseye may be the right one.
Whether you need a trailer: if you do, The Chuckwagon is your best bet.
Type of pellets: A pellet grill/smoker is only as good as the BBQ pellets put into it. Wood pellets impact temperature performance and smoke flavour. There are many pellet flavors including Apple, Hickory, Mapel, Oak and Walnut. Some brands are hardwood blended pellets, others are 100% single wood species. Look out for the best deal when buying BBQ wood pellets and test pellet.
Frequently Asked Questions
What's The Warranty?
Bullseye and RT-340 – two-year warranty
RT-590 – four-year warranty
RT-700, RT-2500 BFG, Beast, Chuckwagon – six-year warranty
Is My RECTEQ Weatherproof?
REQTEC grills are made of powder coated steel, have mostly stainless-steel components, shielded electronics and are covered by warranty. The metal parts are baked enamel or heavy-duty paint.
Even so, buying the REQTEC cover for your grill is a good idea, as is placing your grill under the porch or eve. For cold temperatures get a welding blanket or an insulated cover to protect the electronic control unit.
Also, the auger chamber is not sealed between the hopper and main body and pellets could swell and dry into hard material encasing the auger, potentially ruining the motor.
How Long Do Pellets Last?
On average, one bag of 40lb premium quality pellets can provide at least 24 hours of solid continuous heat.
How Long Does It Take For A RECTEQ Grill To Heat Up?
Generally, about 10-15 minutes but size and required temperature will influence this. Pellet grills are fairly quick.
Are Pellet Grills Better Than Charcoal?
For flavor, charcoal and pellet grills are generally the better options, but they require maintenance and have higher running costs. With a pellet grill, you're basically getting a two-in-one deal for a grill and smoker.
Can You Leave Pellets In The Hopper?
Leaving unused pellets in your hopper can cause them to rot. Empty your hopper after each cook, and store leftover pellets in a sealed bucket.
How Do You Clean A RECTEQ Grill?
On the RECTEQ YouTube channel there is a video giving an easy way to clean the grill. The fact that stainless steel is used and the parts are often porcelain covered helps in the cleaning enormously.
Where Can You Buy RECTEQ Grills?
The easiest way is to buy online or you can order on the RECTEQ website. The Rec Tec free shipping option is available for both of these options.
How Do The Prices Compare?
Pellet grill prices are higher than for regular grills due to the technology used and the materials.
There are no shipping fees, as there usually are for many other brands.
Latest posts by Mark Peters
(see all)